Ready to Start?

Placing orders is easy;
 Select an item of clothing from the catalog below. Click on the
 order form, print it and complete it. 
 Send your logo designs, we accept .jpg, .bmp, or .gif files.
 Submit your information to orders@stitchandscreenapparel.com 
 or fax it to us,303-993-3460.


For price quotes and questions, please contact us, 303-993-3460.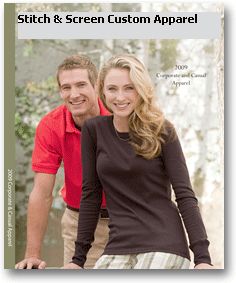 Click on catalog image to view our catalog.                               Click on image to print our order form.
Upon receipt of orders and artwork, you will receive a confirmation from Stitch & Screen.
If your artwork needs to be digitized or modified, we will make necessary changes and send it back to you for approval before processing the order. There is a fee for digitizing logos.
Orders take approximately 2-3 weeks for processing. 
We reserve the right to decline any custom design that we deem to be a copyright infringement, offensive, sexually explicit, pornography, exploitive, or otherwise inappropriate.